We are performing at the CAUSTIC ZOMBIES event this Saturday, August 13th, in Pittsburgh at Altar Bar. This is an ALL AGES event, and we have tickets for sale! See the details below or RSVP on Facebook HERE.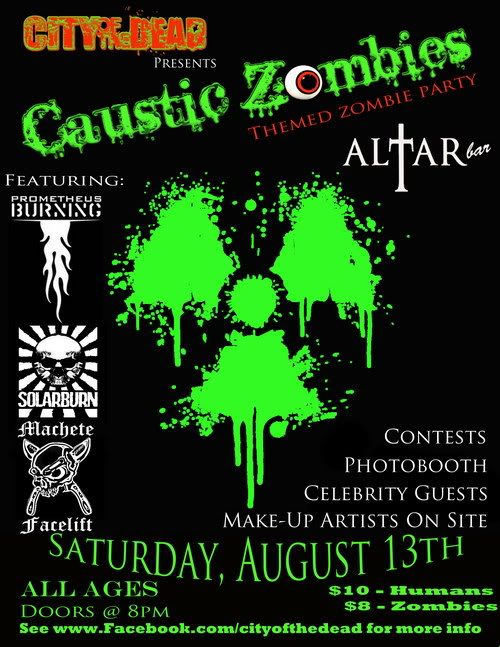 CITY OF THE DEAD PRESENTS
CAUSTIC ZOMBIES
We're celebrating the recent release of CAUSTIC ZOMBIES, an independent zombie film created by our friend Johnny Daggers. We will have a mailing list that you can join to be a part of Johnny's next zombie film, ROT AWAY BEACH and also have an opportunity to appear in the trailer for CITY OF THE DEAD!!
Our theme is RADIOACTIVE! So we encourage you to dress in containment suits, bright colors, etc because we will have blacklights present!
Everyone who shows up in COSTUME will receive a FREE raffle ticket and a few other bonuses, in addition to a...
Read More